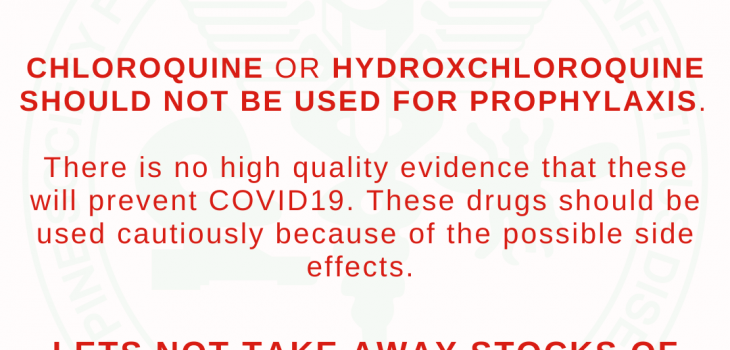 PSMID would like to express its strong statement against the use of CHLOROQUINE or HYDROXCHLOROQUINE should not be used for prophylaxis. There is no ...
VIDEOS
Laging Handa Press Briefing NEB, Malacañang
A 'Laging Handa' press conference on the Coronavirus Disease (COVID-19) in the Philippines and other updates on the measures being done in addressing the said disease takes place at the New Executive Building (NEB) in Malacañang, Manila on March 9, 2020.
SOCIAL FEED
The most awaited: Clinical Practical Guidelines for #COVID19 ver 2.1

Author: Philippine Society for Microbiology and Infectious Disease

Download available at the link below:

https://www.psmid.org/cpg-for-covid-19-ver-2-1-as-of-march-31-2020/

Please #Share
#PSMIDSoMed
Prodex-B drug mix is NOT a cure for COVID-19. #COVIDMythBusters